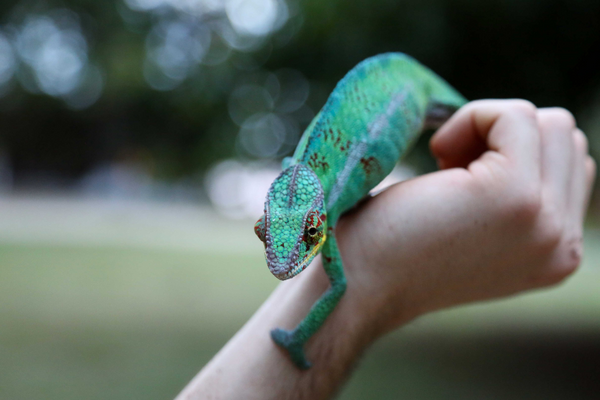 SURRENDER
We understand things change for various reasons leaving you looking for a safe and responsible home for your reptile, amphibian or invertebrate. Rehoming and vetting strangers is stressful and time consuming. Perhaps consider our Boarding Program if you simply cannot care for your pet for a short time but wish to bring them home again. If not, we accept many as a surrender.
Notes:
We do not blindly accept all animals.
We do not accept sick or injured animals requiring veterinary attention. Please contact ERAS RAFT.
Do not drop off at our store unannounced.
A surrender form must be filled out on arrival. 
There is currently no fee to surrender.
We do not pay or offer any credit in exchange.
We will find a suitable new home for the animal once we deem it appropriate to do so.
No aquatic turtles, large or live fed snakes. 
Have You Been Ordered to Evacuate? 
We are open to receive reptiles, amphibians or invertebrates for temporary free boarding for those ordered to evacuate due to wildfires. 
Proof of residency from an evacuated area is mandatory. 
Supplies and food is appreciated to be brought in, if possible. 
We cannot accept aquatic turtles, large or live fed snakes.
Donations
Reptile supplies such as front opening terrariums, light domes, bulbs, Arcadia UVB kits, food dishes, hides, enrichment decorations or cash are greatly appreciated!
We do not receive government funding for this program and often animals still need to be taken to a vet for health checks or medical complications which may arise after being surrendered.

HOW TO DONATE 
If you would like to donate "cash" to our surrender/abandoned pet or evacuee programs simply send an Email Money Transfer through your online banking system to [email protected] with the note "DONATION". We guarantee 100% of this will be in a separate account and go towards our surrendered animal's vet bills, feeding, and supplies only.
Second option, you may make an order for any goods or feeders on our website and simply pick "DONATION" for shipping method. You may also leave a note on your order! We are happy to give you a shout out on our socials if your info is left here. 
Third option, Click below to donate now via PayPal!
For more information, please contact us at [email protected].