May news! Roonami's second time at the Edmonton reptile expo was amazing. The first expo was September 2021, I had one table and a nice setup while still running as a home business. I got to meet a lot of new faces and a few of my existing customers came by as well. The Edmonton spring expo was mid May and I went for 2 tables this time to accommodate all the animals along with a good selection of dry goods and a couple of small complete habitats. I didn't have time to step away to check out and meet other vendors but thank you to those who were able to come by and introduce themselves or make purchases. 
September 2021 - I had time to take pictures after setting up.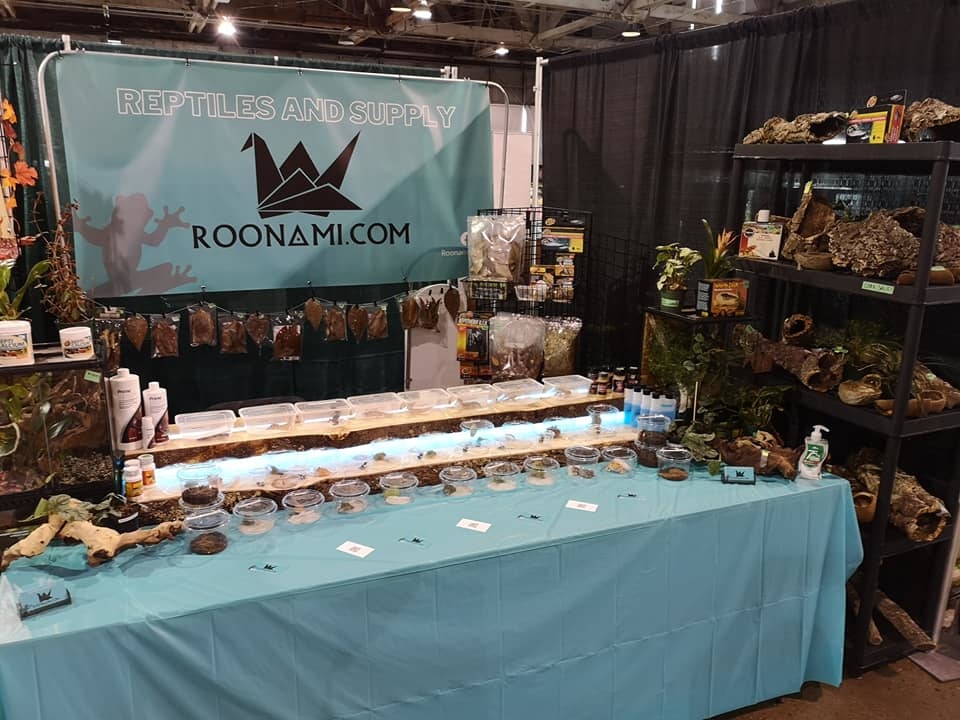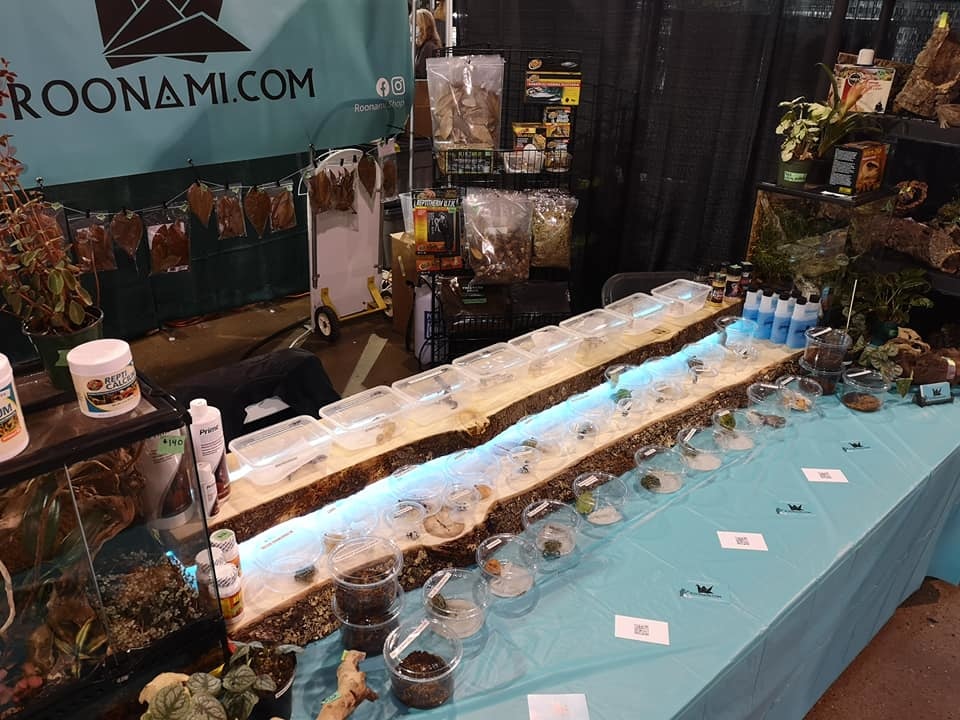 May 2022 - My friend was able to snap a picture between the crowds.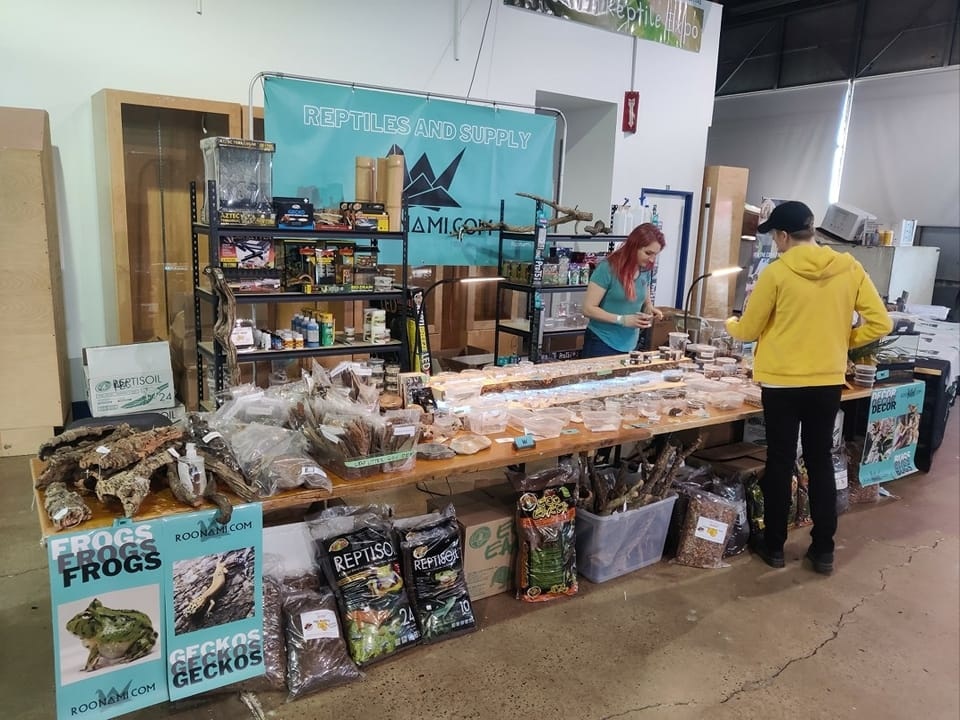 After nearly selling out at the expo it's time for a restock!!!
Here's what arrived in May SO FAR
Pacman Frogs:
Tri color fantasy
Apricot
Strawberry
Lime
Coffee
Pikachu
Peppermint
Matcha
Toads/Frogs:
Egyptian Tods (WC)
Red Eye Tree Frogs 
Snow Flake White's Tree Frogs
Blue Eye Snowflake White's Tree Frogs
Strawberry Dart Frogs
Hourglass Tree Frog
Geckos:
Super Mack Snow Leopard Gecko
Mack Snow Leopard Gecko
Blazing Blizzard  Leopard Gecko
Blizzard Leopard Gecko
R.A.P.T.O.R Leopard Gecko
Mack Snow Albino Leopard Gecko
Pictus aka Panther Geckos
Snakes:
Kenyan Sand Boa
Central American Boa 
Hypo Brooks Kingsnake
Durango Mountian Kingsnake
Pastave Ball Python
Inverts:
Giant Canyon Isopods
Dairy Cow Isopods
Powder Blue Isopods
And many more, many Tarantulas, you can check to see what's available haha. 
HERE'S WHAT IS COMING WEEK OF MAY 30TH
Red Foot Tortoises!!
Keeled Bellied Lizards
Neon Day Geckos 
More Amazon Milk Frogs
As always, check instagram for lots of photos and videos! @roonami.shop